Attain Financial Literacy
and act upon your goals!

You can attain financial literacy easily. There are so many vehicles to acquire that knowledge. You now have the literacy but we need to sustain by putting it in actions.
If there is no action then it will remain as an idea then you might forget it over time. Sometimes those ideas and concepts might paralyse you and end up nowhere because we dwell too much time in analysing the problem instead thinking for the best solution.
If we dwell too much to the problem, there will be no actions and it only gives us stress rather than making a solution to the problem. It might be a simple solution to the big problem.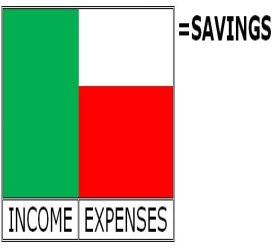 Keep things short, simple and precise. Especially, move forward. Instill in your hearts the right way to manage your finances. Do not be afraid to lose or make mistakes.
When you are on the track of loosing, your heart pounds so much and anxiety comes in. Relax and look forward to the solution. A remedy is the key to your problem.
Move yourself away with the group who has sceptic mindset. Those mistakes are good learning experience that makes you a better person. Set for a higher goal rather than being contented at mediocrity. Being complacent will slows you down to your goals. It would be great to challenge your system for a higher standard.
Do it on your own and do not let any person to handle your success. The characteristic of a team player will help you succeed. How long can you rely? Would it be great to have your own credit? Stand firm and be ready for challenges.
If you have the wisdom of prosperity, you can handle any problems that may come along our way. It would be great to see a problem as a challenge. For me, a problem is like a negative word but a challenge is a positive word which makes it lighter.
You want an elegant life and we need to be responsible enough to do our homework and it will start on learning the wisdom of prosperity. Start educating yourself about wealth and attain financial literacy.
It would be great to have back-up plans if your first attempt might not work. You need to be prepared for things that might happen. This is a good practice of preparing your future actions and to foresee the upcoming challenges.

Return from Attain Financial Literacy to Planning Financial Goals Page.
Have A Great Story About This Topic?
Do you have a great story about this? Share it!