Be Knowledgeable with the
Essentials of Financial Literacy!
Here is the fundamental of financial literacy but first, how will you determine that you are wealthy? Possibly, if you have a six figure income or more? Wow! That's a huge amount of money if you earn a six figure income monthly from your employment job.
But have you ever wondered if you have a seven figure expense? Your six figure income cannot sustain a seven figure expense.
Remember that high income is not equal to wealth.
However, you can and we will convert your high income streams into wealth. How? We will let your money work for you. First, as part of the financial education, we analyze on how we can earn money.
We can earn through active income. Active income is your income from your employment job wherein when you stop working, your income will also stop. Your greatest asset here is yourself.
Therefore, protect your health, mental and spiritual aspect. Having an active income is the basics of being wealthy. Let us plan and save for your passive income wherein the money will work for you.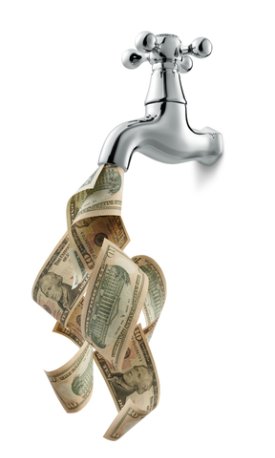 In the passive income phase, you can still earn while sleeping. Wow! That sounds really good. Definitely, financial literacy is a must for everyone that has ambitions in life because it will guide you towards prosperity.
But before we go into the passive income phase, we need to save a portion of our income streams to put it in a portfolio that earns huge interest or maybe settle-down and have your own business.
Remember that having a business is part of passive income because if you established a business, you can still earn from it while sleeping and it has no limit.
While from your active income which is your employment job, it has a ceiling. I'm not saying here that having an employment job is bad but what I would like to point out that we were given talents that we can go beyond it and why sacrifice your time at a workplace in which you do not enjoy rather than spending it to your love ones and doing the stuffs you really want.
It is a process that you will start in the active income first. Maybe some of us are lucky that they inherited a business and they'll just manage it. Well, that is good for them. Still, let us save a portion from our income streams then put it in a portfolio that earns interest.
Whether where you work or what is your work, the main issue here is the habit and attitude towards the aspect of saving and preparing for the future needs. There is a right timing of splurging your money. We need to be patient.
Let me share you the financial freedom secret wherein the concept of money is a game; you just need to be creative in creating it. Whether where you are, the process is still the same.
Financial literacy is about the attitude, habit and your perception of how letting the money work for you. Having the right financial education can help you achieve those ambitions.


Return from FINANCIAL LITERACY to FINANCIAL FREEDOM


Financial Education can help Achieve Your Goals that you've been dreaming!
Financial education will widen your perception that making money is easy. You can develop your inner talents and use it to attain the dreams you wanted.

Reveal the Financial Freedom Secrets and apply it into your life! Be amaze now!
Here are the financial freedom secrets to help you reveal the truth about becoming rich. It would be easy to reach prosperity as long as you have the right financial literacy. Attain the secrets now.

Unemployment is not a hindrance to keep you from reaching your aspired dreams.
There is a solution for unemployment. Keep going despite of the trials that rises to you. Keep in mind that you can surpass the situation and you can still achieve your goals and dreams.
Have A Great Story About This Topic?
Do you have a great story about this? Share it!