Attract Money in life
and fulfill your bliss.
How to attract money in your life?
Always look forward to have a great day. Enjoy and be grateful for everything you have thus you will attract more good things. Have the feeling of enjoyment and excitement because of your great day.
Come to think of it, when you start your day badly, the rest of it turns bad. Try to start the day with a smiling face then the rest of your day turns good. Focus on happiness and don't let anything to distract the enjoyment. If something negative comes along your way, ignore it.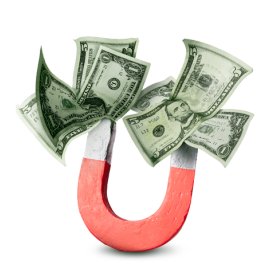 You can attract financial freedom in life, when an opportunity knocks to you, act upon it. Grab the opportunity, maybe this is the one you've been asking for a long time. Go outside the comfort zone and explore new opportunities. This might be your big break that you've waiting.
Trust the instinctive feeling and use the passion to make a living. The work appears to be easy when we love it. We need to enjoy the journey while we work our road to financial freedom. It makes our journey easier because we love our craft. There's a challenge to move forward if we don't want our craft instead use your passion to make a living.
A good practice to acquire a positive aura is to quiet our mind. Calm our feelings. Reminisce the happy moments. Try to inhale and exhale until you feel comfortable and ready to move forward. Moving forward needs energy and burning desire towards the dream. Save and use the energy wisely. Focus on the things or events that you want to happen.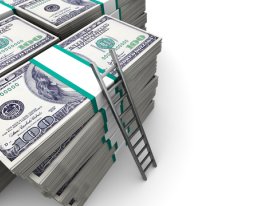 Acquire the feeling of having your desired goals or events. Stay with people with great concepts about financial freedom because you can obtain the ideas thru them.
As much as a possible, ignore the events or people who talks or gossip about negative things. It feels bad when you digest negative things but it feels so good when you talk about abundance, prosperity and happiness. It is about feeling good and setting your joyous feeling. Boost the positive aura within you.
When a challenge comes along the way, breathe and relax. We can solve the problem and there's always a way to surpass it. There's no room for panic. Just Relax and feel good thus the rest of the day will turn the way you want it. You can attract money now in your lives!

Return from Attract Money to Financial Freedom Page.
Hard earned money must be converted into a passive income stream. The hard earned money came from active income which means it was in employment. It is highly recommended to convert the earned money into a passive income. 
Attract financial success by means of feeling good always. Emit the positive! Is it important in feeling good to attract financial success? Yes! Because, when we feel good, we feel the love within. The passion that burns within will fuel our strength towards the goal.  
Have A Great Story About This Topic?
Do you have a great story about this? Share it!