Plan a Debt Elimination Program
to attain Prosperity!
A debt elimination program will recommend in managing our finances correctly. Therefore, there is a right way and wrong way of handling finances.
What is the wrong way? When you receive income, we usually spend it on unnecessary things and neglect saving money for the future. This is a typical scenario and a continuous cycle in the employment phase.
The right way of managing our finances is by allocating a portion of the income for the savings. Our goal is financial freedom. It means we can earn money while sleeping.
How can we earn while doing nothing? Business and investment is a form of passive income. But, we need capital to put-up our own business or get into investment.
That is the reason behind on saving money from our hard earned work in the employment phase. Sometimes, we tend to borrow because our income is not sufficient to sustain the present lifestyle.
Borrowing money to earn from it is acceptable but when you use the money for luxury then we have a problem. This might lead into debt. A debt elimination program recommends in saving money before anything else.
We want to purchase new things or experience new stuffs. This is our nature. People want to go beyond to achieve happiness. Use this idea for you and not against us. Go beyond in accumulating wealth.
Being happy does not depend on achieving our goals but being contended and making the best of what is given. Happiness can be found also along the way.
If we are contended with what we have then borrowing money is not necessary anymore. But, never forget in aiming high and searching for a better life. Look at what is in front of you. If you have a specific earning, then live a life within it.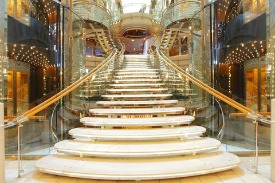 You want a higher lifestyle? Increase your income. Never borrow to use it for wants and luxuries. If you did everything to achieve freedom and failed, never forget that an ordinary you have an extraordinary faith to back us up.
Never say never because we are born to be champions. Life has no limits. We only come into the plateau because of fatigue. Thus, get a break and aim high again. Look at failure as a learning ground. Do not get upset on setbacks. Make these as a fuel to move forward. Challenges make us stronger along the way. Enjoy everything in life and you will be amazed on what you have and what's ahead.
Return from Debt Elimination to Money Management Guide.

Have A Great Story About This Topic?
Do you have a great story about this? Share it!