You Can Start Dreaming Again
with Your Financial Freedom Plan.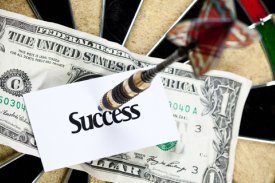 Part of your financial freedom plan is moving one step backwards. It does not mean that you are defeated instead you will take the same step again much wiser.
Maybe you are so occupied with so many things in your life, you need to stop and breathe. Look back at your dreams and analyze if you are achieving it with your actions at the moment.
If you are on the right track towards prosperity, then move forward faster and much better but if seems that you are in an off-track situation to your dreams, then it is time to stop first and go back to your plans.
You need to have a target in each phase of your lives. With these set goals in your mind, your actions will follow those goals.
Remember that you need to instill in your minds that your dreams can be achieved. Believe in that and start dreaming again.
Please prioritize your spending habits. If it is not an emergency or needs, maybe we can go back on it at the right time.
When is the right time? The right time to spend on the things that you want is when you already have a passive income, which means, when your money is already earning for you thru interest. Analyze your needs and wants.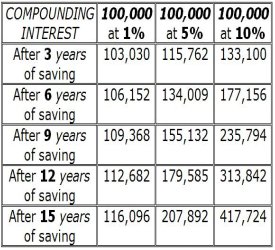 Your key partner here is the power of compound interest and the rule of 72.
Compound interest means that on your first year of saving, your principal money will earn interest and in the next year, your money will earn from the principal plus the interest on the previous year.
For example: you saved 500 on the first year at an interest rate of 5% per year. Then it will earn 25 for the first year, in the second year, you will compute your 5% at 525, and so on.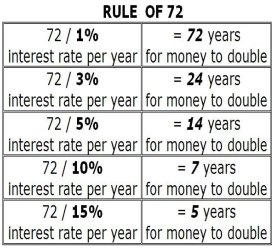 The concept of rule 72 is that you divide 72 from the interest rate then it will result to the estimated time for your money to double.
Your financial freedom plan is for you to start saving early thru a portfolio that earns high interest. It is better to put your eggs in different baskets. If you have your business with you, expand as you can or if you are employed, then look for other means to earn.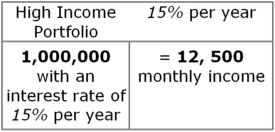 Acquire a multiple income stream with you to achieve the life you've been wanting. Remember, if you already have a huge amount of money, and placed it in an instrument portfolio that earns 15-20% interest per year, for example;
you saved 20,000,000. It will earn 3,600,000 per year which means you have 300,000 a month to splurge on the things you want/need and just enjoy your life. Maybe go on a vacation, buy that new house and car, wow! Start dreaming again!

Return from FINANCIAL FREEDOM PLAN Page to FINANCIAL PLANNING Page.
Have A Great Story About This Topic?
Do you have a great story about this? Share it!