Financial Security
against
Job Security..
Which is more important?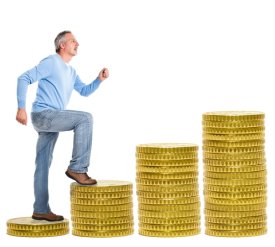 Financial security will unleash the true passion within you. If you are looking something more beyond your employment job, this is the answer to your dreams. Job security makes you feel that if you work hard, you will earn on payday. It is like you are creating your own dimension and you are being complacent because you know that there is an income waiting for you at payday.
Self-imposed limitation comes here. You are now getting addicted in the process of earning then spending. How about your dreams in life? Can your current job or profession compensate your goals? I'm grateful if you are now happy with your current employment job but you have talents that can go beyond your potential.
How long can you work? You can retire young and enjoy the life you wanted. If you work so hard at your job, your paycheck will be the same whatever your effort will be. When it comes in business, more effort will result in more income. It would be great to explore your talents and use those passions to reach your ambitions in life.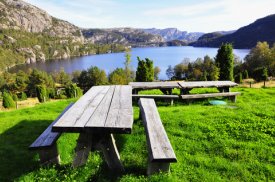 We need to break the chain of working then earning. It is a cycle that when you get up from bed, hurrying a ride to work, working then earning.
Have you ever wondered that the owner of your company lives the life they want?
They are not working for the money. The money works for them.
That particular lifestyle can also happen to you because it is do-able. Being employed is a good training ground to be on the top of the entrepreneurial business. You can learn the essentials of running a business.
Remember that having a business or investing, the minute you invest, the investment should earn. Some will reason out that a house is an investment; it is not because it does not give you any cash flow. Maybe if you have big house then let the half of the house to be rented by someone else then there will be a cash flow.
Every one of us dreams to have a home to live, be patient in buying your own house, there is a right time to buy it. If you will enter a business to achieve financial security, it would be great to equip yourself with the appropriate knowledge with you. Trials are always there to come but as long you have the knowledge, you can stand firm. You can achieve your goals.

Rerturn from Financial Security to Financial Goals Page.
Have A Great Story About This Topic?
Do you have a great story about this? Share it!