Prefer to have the attitude of a
Millionaire Mind!
Equip yourself with a millionaire mind. Have you ever wondered why some people are rich and you are just in your position? If they can do it, you can also do it.
They are seeing something that we sometimes don't see. Think and act like a millionaire and soon you will be one of them. Let us travel together to find our way to wealth. Look for financial mentors in your locality that you can trust and guide you to financial freedom.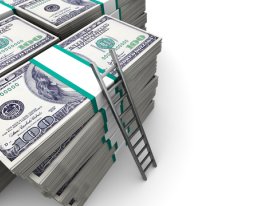 The basic fundamental here is our financial literacy on how our money can work for us. Good financial mentors can help you start your road to financial freedom. Keep studying and read books about getting rich. It boils down to you on having your own business in the future.
If you already have your own business, I am glad to hear about it and you are on the way to financial freedom but if you are still looking for abundance, your journey can start now by planning the life you wanted.
A typical person will look for a nice and safe job after graduating school. That is totally acceptable but it is preferably must come to an end and start your own business. The employment job can only give an active income stream wherein the more effort you gave, the salary will be the same and if you stop working, the income will also stop.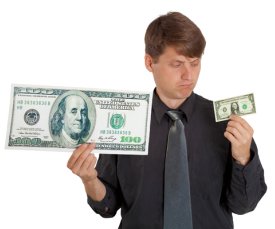 However, a business can provide you a passive income in which the more effort you gave, the income stream will be higher and has no limit at all. The very good thing about passive income is you can earn while sleeping. If you exerted all your efforts from the start of your business thus the business will keep rolling on its own, wow! It is like a snowball that gets bigger and operating on its own.
In business, we must be educated in the industry of selling because you will either sell a product or service. If selling is not our preferred career because we do not have the talents on it, thus we can be taught on the right skills and talents about selling.
Having a good learning attitude towards the opportunities will lead us to success. When we were young, you were practicing already your selling skills. Why? If you want milk, you cry. When you've watched a good movie, you tend to talk about it to your friends and influenced them to watch it also. Those are forms of selling.
This is a great example of selling; you dress up properly and groom yourself for a job interview. What are you selling there? You're selling yourself to be accepted in the job. Your skills, personality and talents are being hired by the company.
Better yet to use your talents for your own business. While in the business, you sell a product or service and not yourself. Have the millionaire mind. In the business, you are only a tool for the product or service.
The best factor about business is the deals or a commission basis aspect. With the commissions, it can give you unlimited income stream. When the business is already at a point that can operate and generate income on its own, you have the luxury of time to find more deals.
While in employment, the time is limited to search for deals. Still, if you are employed, grab the opportunity to find deals and soon you can also put your own entrepreneurial business venture. Attain millionaire mind now.

Return from Millionaire Mind to Financial Freedom Formula Page.
Have A Great Story About This Topic?
Do you have a great story about this? Share it!