Financial Literacy will show
your Way to Abundance!
Your way to abundance will depend on your capacity to accept the concepts and ideas that will change your life. Have an open mind on new breakthrough. Do not be intimated by arrogant people who blab about their success, the people who talk too much has less success. Just do it and less talk.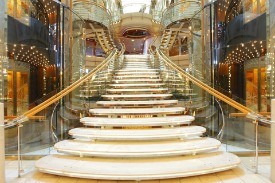 If you have an idea of being poor forever, then you might probably end up with nothing unless you change the mindset towards prosperity. Obtaining so much wealth is all about a clear picture in your mind regarding your ambitions. Feel and live your dreams even though it is not yet there.
We all have talents that we can go beyond it. Sometimes, our passion can give us prosperity but sometimes our actions are not following our dreams because we tend to delay it nevertheless those actions that we do not want to do are the stuffs that can give us so much wealth. We need to be committed and sacrifice for the meantime.
If a particular opportunity can give us wealth, better to equip ourselves with the appropriate knowledge about the opportunity. Be keen observant on the opportunities that arises in our lives. We keep on wishing and praying to have a good life but sometimes, even though the opportunity is in front of us, we tend to neglect it because of some reasons.

Gratefulness is the right word for more blessings to come into our lives. It is important to feel good. Have you noticed that if you feel good, many good things happen?
Smile and have that joy in your face. I do believe that everybody has their own God or Supreme Being. Better yet, send the right message in your supreme being.
The feeling good is a must and the clear picture of the goals in your mind will help those dreams materialize. It is about believing and having faith that you can achieve the life you wanted.
Prefer to focus on the positive aspect of every situation. Neglect undesirable rumors that might not help reach your dreams.
If you are in the rumor's area, before the news comes to you, the original story is revised. Sometimes, we are all conscious of what other people might say or what we called, peer pressure.
Does the opinion of other people is that important to catch your attention? We tend to be conscious with our actions because of what might other people will tell us. It will slow you down and better yet concentrate on your way to abundance.

Return from Way To Abundance to Financial Freedom Formula Page.
Have A Great Story About This Topic?
Do you have a great story about this? Share it!